Sept 23 | Wong Wai Yin: Publication Launch / SICD Art Day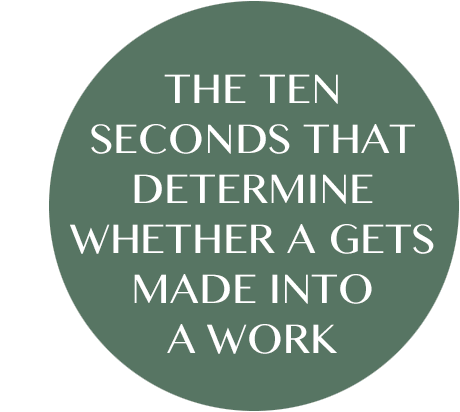 "Every time I decide whether or not to create a work, it is in fact a decision of whether or not to be an artist."

—Wong Wai Yin, The ten seconds that determine whether A gets made into a work

"An experiment in self-exposure, [the show] is all the more impressive because that does not seem to come easily to Wong. Her works feel honest and deliberate—an act of will overcoming her nature."

—Samantha Kuok Leese, Art Forum

Looking at Wong Wai Yin's far-reaching explosion of creations on view at Spring right now, you wonder how she chose which ideas to turn into artworks.

Wong usually doesn't like to write in explanation, but by a lucky stroke of fate, we get rare insight into her mind and process in a new publication The ten seconds that determine whether A gets made into a work. Tomorrow at South Island Cultural District (SICD) Art Day we will launch this book of personal reflections from Wong as a complement to the current exhibition Without Trying. A guided tour of the exhibition will start at 3pm.

We are delighted to announce that we will extend the exhibition to October 23 (Sun). At the finnissage on that day, there will be a public talk hosted by Wong Wai Yin and invited artists. More information will follow.

At Spring, you can also receive a copy of our latest brochure which features up-and-coming programs with Max Pitegoff & Calla Henkel and Ari Benjamin Meyers and our brand new updated map of Wong Chuk Hang by the winner of Spring's map competition this year Taylor Tsz Chung Chan.

Bring a friend and come catch up with us and rest of the Wong Chuk Hang neighborhood tomorrow.
The solo exhibition of Hong Kong artist Wong Wai Yin chronicles her attempts to recalibrate her life following the birth of her son. With this in mind, she embarks on a learning binge, and the resulting work is an adventure in identity shifting.

Wong Wai Yin was an artist-in-residence at Spring Workshop from June through August 2016. The exhibition is curated by Christina Li, Director of Spring Workshop.

A companion publication featuring Wong's personal reflections on art-making will be published on September 24 (Sat) to coincide with South Island Cultural District (SICD) Art Day.

SICD Art Day Schedule 
Saturday, September 24, 2016
12pm to 8pm

Guided tour at Spring:
3pm (English), 3.30pm (Cantonese)

| | |
| --- | --- |
| Date | Aug 20–Oct 23, 2016 |
| Time | 12–6pm (Tues-Sun) |
| Location | Spring |
| Event | Exhibition |
| Cost | Free |
| | |
As part of their program 15 Invitations for 15 Years, Wong Wai Yin will present Talking Archive at our partner organization Asia Art Archive (AAA). Wong invites her collaborator Percy Mak, a psychic medium and animal communicator who talks to objects and space, to speak to various sites within AAA and its collection in order to uncover their "true opinions."

Mak's questions directed at various AAA materials include: as a historical document, how do you think history should be invented? As one of the oldest documents in AAA's collection, what do you think is the most valuable accomplishment by the organisation in the last 15 years? The findings will be presented in the AAA library in the form of a video and site-specific installation.

Talking Archive 
October 10 – November 26, 2016
Asia Art Archive
11/F, Hollywood Centre
233 Hollywood Road
Sheung Wan, Hong Kong

*Image courtesy of the artist and Asia Art Archive.

| | |
| --- | --- |
| Date | Oct 10 – Nov 26, 2016 |
| Time | |
| Location | AAA |
| Event | Installation and talk |
| Cost | Free |
| | |