Oct 7 | Wong Wai Yin: Without Trying Extension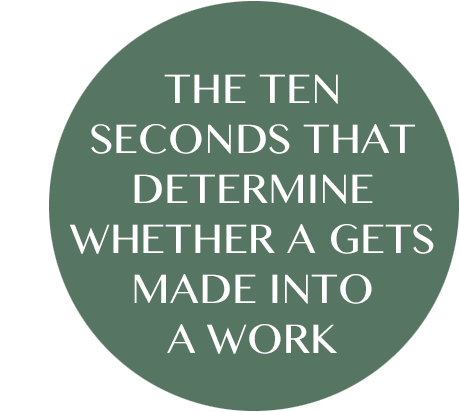 Entering this new chapter in her life, Wong expresses, through these works, that the process of learning and experience is more meaningful than the final result.

—Sylvia Tsai, ArtAsiaPacific

Wong Wai Yin's book has arrived! With two more weeks to go until the finissage of her current exhibition Without trying, Wong is planning a final event on October 23 when she has invited fellow artists to discuss the subject of the new publication The ten seconds that determine whether A gets made into a work, a book that explores the moment that an artist chooses which idea to turn into an artwork.

In October, we are delighted to host Köken Ergun, a Turkish artist working in film and installation who participated in Para Site's Afterwork exhibition earlier this year; his films often deal with communities that are not known to the greater public and the importance of ritual in such groups. We will host Tiffany Chung as she continues her in-depth research on the history and geography of Vietnamese refugees and boat people in Hong Kong. We will also host Saori Nakazawa and Lio Kuok Man as our musicians-in-residence in support of the Hong Kong New Music Ensemble.

We are open this weekend as well as this Monday on Chung Yeung Festival (Oct 10). Come in to pick up a free copy of Wong's publication and to bask in her liberating point of view.
The solo exhibition of Hong Kong artist Wong Wai Yin chronicles her attempts to recalibrate her life following the birth of her son. With this in mind, she embarks on a learning binge, and the resulting work is an adventure in identity shifting.

Wong Wai Yin was an artist-in-residence at Spring Workshop from June through August 2016. The exhibition is curated by Christina Li..

A companion publication featuring Wong's personal reflections on art-making The ten seconds that determine whether A gets made into a work has been newly published and available at Spring.

Finissage
Artist talk by Wong Wai Yin with Sarah Lai and Anthony Yung
Sunday, October 23, 2016
4pm to 6pm

| | |
| --- | --- |
| Date | Aug 20–Oct 23, 2016 |
| Time | 12–6pm (Tues-Sun) |
| Location | Spring |
| Event | Exhibition, finissage, publication, artist talk |
| Cost | Free |
| | |
As part of their program 15 Invitations for 15 Years, Wong Wai Yin will present Talking Archive at our partner organization Asia Art Archive (AAA). Wong invites her collaborator Percy Mak, a psychic medium and animal communicator who talks to objects and space, to speak to various sites within AAA and its collection in order to uncover their "true opinions."

Mak's questions directed at various AAA materials include: as a historical document, how do you think history should be invented? As one of the oldest documents in AAA's collection, what do you think is the most valuable accomplishment by the organisation in the last 15 years? The findings will be presented in the AAA library in the form of a video and site-specific installation.

Talking Archive 
Talk Oct 11 (TBC)
Exhibition Oct 11 – Nov 26, 2016
Asia Art Archive
11/F, Hollywood Centre
233 Hollywood Road
Sheung Wan, Hong Kong

*Image courtesy of the artist and Asia Art Archive.

| | |
| --- | --- |
| Date | Oct 11 – Nov 26, 2016 |
| Time | |
| Location | AAA |
| Event | Installation and talk |
| Cost | Free |
| | |