Oct 18 | Wong Wai Yin: Without Trying Finissage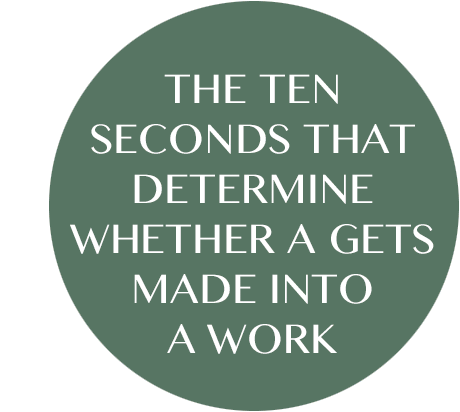 Let's call A a thought, or what most people call an idea. My work isn't usually born out of an idea, but of a sentence, a scene or an emotion.

When the desire is overwhelming, I get that feeling of wanting to give birth to a child even if it will kill me. (…) The rhythms both of labour pains and of dying linger in my ears, and this I believe to be the instinct/passion of an artist.

– Wong Wai Yin, The ten seconds that determine whether A gets made into a work.

It's the final week of Wong Wai Yin's exhibition Without Trying.

On the show's last day this Sunday (October 23), Wong will come back to Spring for one special finissage event, where she will appear in conversation* with invited artist Sarah Lai and curator Anthony Yung to discuss their processes for making art, the subject that forms the backbone of  Spring's new publication, The ten seconds that determine whether A gets made into a work. Come join the discussion and explore the ways Wong and Lai transform their "As" into work.

Last but not least, don't miss your chance to pick up your own free copy of the publication and to visit the exhibition before it closes. We hope to see you by Sunday.

*NOTE: The conversation will be in Cantonese with the possibility of whispered English translations.
The solo exhibition of Hong Kong artist Wong Wai Yin chronicles her attempts to recalibrate her life following the birth of her son. With this in mind, she embarks on a learning binge, and the resulting work is an adventure in identity shifting.

Wong Wai Yin was an artist-in-residence at Spring Workshop from June through August 2016. The exhibition is curated by Christina Li.

A companion publication featuring Wong's personal reflections on art-making The ten seconds that determine whether A gets made into a work has been newly published and available at Spring.

| | |
| --- | --- |
| Date | Aug 20–Oct 23, 2016 |
| Time | 12–6pm (Tues-Sun) |
| Location | Spring |
| Event | Exhibition, finissage, publication, artist talk |
| Cost | Free |
| | |
Wong Wai Yin has invited fellow artist Sarah Lai to a conversation about their respective working processes. Moderated by curator Anthony Yung, the afternoon's discussion will shed further light on the exhibition publication The ten seconds that determine whether A gets made into a work which explores the moment that an artist decides to transform her idea into an artwork.

Come join the discussion as Wong and Lai offer a rare glimpse into their processes. The talk will be in Cantonese with the possibility of whispered English translations.

Please RSVP at rsvp@springworkshop.org

*Please note that there will probably be heavy traffic in the Aberdeen Tunnel due to crowds visiting Ocean Park. You may consider travelling to Spring Workshop via Kennedy Town/Pok Fu Lam or over Wong Nai Chung Gap Road to avoid the tunnel traffic.

| | |
| --- | --- |
| Date | Oct 23, 2016 (Sun) |
| Time | 4 – 6pm |
| Location | Spring |
| Event | Artist talk in Cantonese, publication |
| Cost | Free admission |
| | |
As part of their program 15 Invitations for 15 Years, Wong Wai Yin will present Talking Archive at our partner organization Asia Art Archive (AAA). Wong invites her collaborator Percy Mak, a psychic medium and animal communicator who talks to objects and space, to speak to various sites within AAA and its collection in order to uncover their "true opinions."

Mak's questions directed at various AAA materials include: as a historical document, how do you think history should be invented? As one of the oldest documents in AAA's collection, what do you think is the most valuable accomplishment by the organisation in the last 15 years? The findings will be presented in the AAA library in the form of a video and site-specific installation.

Talking Archive 
Exhibition Oct 11 – Nov 26, 2016
Asia Art Archive
11/F, Hollywood Centre
233 Hollywood Road
Sheung Wan, Hong Kong

*Image courtesy of the artist and Asia Art Archive.

| | |
| --- | --- |
| Date | Oct 11 – Nov 26, 2016 |
| Time | |
| Location | AAA |
| Event | Installation |
| Cost | Free |
| | |