Mar 3 | An exposition, not an exhibition Opening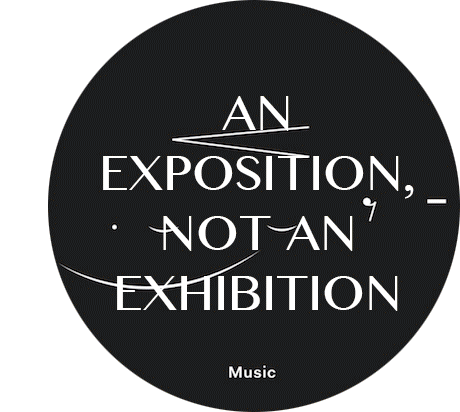 It's time to relax around new music.

Lie on the floor and look up the barrel of a clarinet. Take in the sound waves of bassoon, guitar, guzheng and sheng, melodica and all the strings one could desire. Admire the dexterity of the able hands and lips of plainclothes professional musicians. Track down our friends across the city's arts organizations for command amateur performances of newly-written 3-minute solos by local composers. Like live tiny desk concerts!

This March we want to put all this before you. You don't need to know anything in advance or to worry that new music isn't your field. All you have to do is show up during our special opening hours and let us blur some boundaries.

A warm welcome to Ari Benjamin Meyers who returned to Spring this week for his third visit. He is now preparing the above for our March 11 opening of his multi-sited show An exposition, not an exhibition.

"An exposition, not an exhibition is a program specifically created for Spring Workshop as an open research process. It stems from the collaborative spirit of the city's cultural community, how people and organisations from the local landscape can transcend boundaries to create cross-disciplinary meta-works. This is not necessarily typical, but has a lot to do with the relationships and position of Spring Workshop within the local cultural landscape of Hong Kong. Using this as a springboard, the show can experiment with how we break the old rules of music, music-making and its institutions and propose new ones," writes Meyers.

In the first location, Spring Workshop, Meyers will debut Litany and Rapture, a work that engages the members of the Hong Kong New Music Ensemble in an arduous durational performance of their entire repertoire, specially arranged by Meyers as "music on display." The work thus offers an encyclopedic overview of and reckoning with what is commonly thought of as "contemporary music." At the other six arts organizations—Asia Art Archive, Hong Kong Arts Centre, M+, Para Site, soundpocket and Things that can happen—Meyers has commissioned a set of new musical compositions/interventions that will be performed by staff members at their desks for intimate audiences, forming a live work entitled Hong Kong Solos. And a third new work, Anthem, is a unifying melody that all performers and audiences will intone as a choir.

On March 23 (Thur), to coincide with South Island Art Day during the Art Basel Hong Kong week, we have combined efforts with frieze magazine to co-present Music and the Museum, a discussion between composers/artists Ari Benjamin Meyers and Samson Young with our curator-at-large Christina Li, and chaired by frieze deputy editor Amy Sherlock. Join us for an insightful morning on the evolving cultural contexts in which contemporary music is produced, performed and collected.

We didn't forget about our tiniest audience at Spring (who may also be our most musically open-minded), and will present a children's music workshop led by composer Shane Aspegren on March 18 (Sat) when the kids will sample ambient sounds and create compositions.

It will be a month of adventure for ears and spirit. Let us blur some boundaries.