Mar 29 | An exposition, not an exhibition Finissage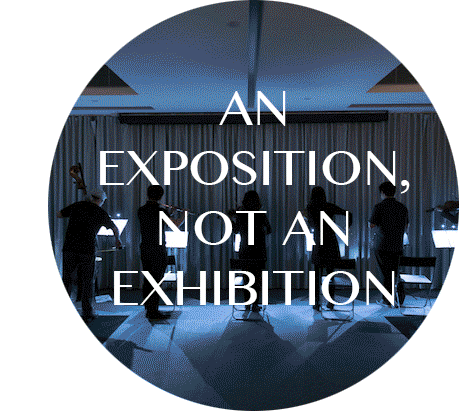 Throughout history, music and the visual arts have often been pitted against one another. Resolving to dissolve this border, Spring Workshop's latest show An exposition, not an exhibition is both aurally and visually challenging… But perhaps the most fitting tribute is to the art of performing itself – no part of the show will be recorded.

— Christie Lee, frieze

The last few experimental moments of An exposition, not an exhibition, a multi-faceted show created by Ari Benjamin Meyers, are upon us.

Come back to Spring Workshop tomorrow, Friday and Saturday from 2 to 7 to wrap yourself in live music performed by the Hong Kong New Music Ensemble, and head out on a tour of the city to catch the last few musical miniatures of Hong Kong Solos.

Many of us have been enchanted by Steve Reich's "Clapping Music" that has been performed throughout the show. So in celebration of our last day, we will have a workshop at Spring where we can all learn this piece. If the show has inspired you to make live music, join us on Saturday, April 1 from 1 to 2pm for this session of clapping…and sandwiches.