Dec 22 | End of year 2016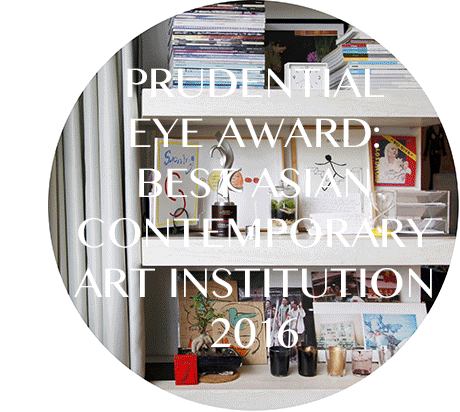 With this message come our warmest wishes to you and yours for the holidays. While we cannot even begin to take in what happened globally in 2016, we can fill you in on what happened at Spring Workshop. And we hope this might provide you with a moment of cheer, distraction or reminiscence, as need may be.

In the springtime, our exhibition space was graced by Wu Tsang's sumptuous and moving Duilian, a film installation she developed over two residencies with us that traces the legacy and manifold representations of Chinese revolutionary poet Qiu Jin (秋瑾) and her intimate relationship with calligrapher Wu Zhiying (吳芝瑛). Duilian has since travelled onward around the world, evolving as it goes, so keep an eye out to catch the reverie elsewhere.

The summer we spent under the spell of artist Wong Wai Yin, working side-by-side with her to produce Without Trying, an extensive solo exhibition after a five-year hiatus, and publish two beguiling volumes entitled The ten seconds that determine whether A gets made into a work. The marked change in the direction of Wong's practice and point of view following the birth of her son brought a compelling new discourse to our landscape.

In autumn, on the heels of the US presidential election, we gave our space, hearts and minds to Calla Henkel and Max Pitegoff who commandeered Spring in a guerilla take-over. They in turn invited a legion of fellow residents/squatters whom they housed in make-shift "bedrooms" (read: aluminum and plastic shacks) throughout their 6-week project Winter Sublet, during which they conducted table reads of a collectively-written script and made inspired use of throuples, blockchain and a homemade gay bar on our terrace.

Midway through the Winter Sublet, artist/composer Ari Benjamin Meyers arrived to research themes for his new institution Kunsthalle for Music co-founded with our beloved long-term collaborator Witte de With Center for Contemporary Art (Rotterdam). To start understanding what an ensemble for the future Kunsthalle might look/sound like, Meyers presented a durational performance Serious Immobilities (Workshop Version) at Spring, laying the groundwork for a multi-sited presentation of his research in March 2017 entitled An exposition, not an exhibition that will unfold across the city of Hong Kong.

And beyond this, throughout the year we had the pleasure of hosting numerous gatherings with local and visiting fellows, such as a translation-and-wine evening with poets Cao Shuying and Sonia Wong, a screening with Ozge Ersoy, a talk by Tyler Coburn, an M+/Design Trust talk with Eva Franch, and a musicians-and-composers gathering with Hong Kong New Music Ensemble, who we are thrilled to announce will be musicians-in-residence at Spring throughout 2017. We held a summer camp for Asia Art Archive, housed guests for the Para Site conference and pulled off an impromptu wedding for two residents (officiated by a curator). We hosted a gaggle of residents who made lunchtime at Spring engaging, sometimes verging on riotous. And to our delight, Spring Workshop was named Best Asian Contemporary Art Institution 2016 by the Prudential Eye Awards. (Thank you again if you voted for us.)

Thanks are due to you for your support, those of you who have joined us for one of the moments named above, as well as those of you who are too far, but are willing to let us send you messages from the ether because you affirm the intentions and consequence of arts non-profits. We are spurred on by the words of Auden:

…Defenceless under the night
Our world in stupor lies;
Yet, dotted everywhere,
Ironic points of light
Flash out wherever the Just
Exchange their messages:
May I, composed like them
Of Eros and of dust,
Beleaguered by the same
Negation and despair,
Show an affirming flame.

—W.H. Auden, "September 1, 1939"

We wish you happy holidays, and look forward again to showing our affirming flame together in 2017.

Christina, Jess, Mandy, Phoebe, AJ and Mimi

/

Please note that we will be closed from December 24, 2016 to January 2, 2017.